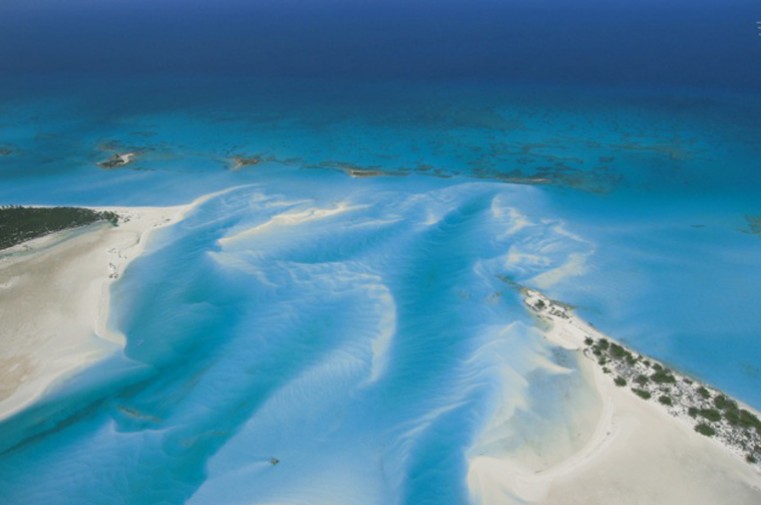 Area Activities
Great Exuma is all about life on and in the water. It's the stunning beauty of the Exuma Cays and the amazing creatures that call it home. From snorkeling and diving among vibrant coral reefs to championship golf with ocean views and world-class fishing, you'll have endless opportunities to explore Great Exuma's unrivaled natural surroundings and local culture.
Fish the Deep
Explore Great Exuma by Boat
Snorkel an Underwater World
Dive in for a Closer Look
Swim with Sharks
Feed Stingrays
Swim with Pigs!
All excursions require advanced reservations with which our Grand Isle Concierge can help. Call 242.358.5000, e-mail concierge@grandisleresort.com, or simply visit the Front Desk to reserve your adventures.
SWIM WITH PIGS
No visit to Exuma is complete until you explore the mystical waters and swim with the most exciting locals on the island for an experience you will never forget. If you thought swimming with dolphins was exciting wait until you swim with Exuma's most famous creatures, the swimming pigs. You can find the swimming pigs of the Bahamas in the Out Islands of Exuma.
You probably imagine the pigs are only ankle deep but the pigs go much further than that. They will follow you out to your boat for a bite to eat or you can dive into the clear blue waters and they will eat directly out of your hands. Don't be alarmed by the pigs swimming too close, they are just looking for someone to share their lunch with.
FISH THE DEEP
Big tuna, marlin and mahi mahi are just a few of the prizes on which serious sports fishermen and beginners alike set their sights on Great Exuma. There are half-day and full-day fishing charters that offer experienced sports fishing guides and all the gear you'll need for a day on the water. Of course, you can bring your own fishing equipment, as well.
Another popular Great Exuma fishing option is Reef Fishing. Ideal for novice anglers, as well as experienced fishermen, this catch-and-release adventure will put you up close and personal with everything from yellow-tail snapper and barracuda to reef sharks.
If free-diving in 10-35 feet of water along a stunning coral reef sounds like your kind of action, spearfishing should be on your list of activities during your visit to Great Exuma. You'll harvest what you catch and bring supper home with you!
EXPLORE GREAT EXUMA BY BOAT
Historically, the secluded islands of Exuma were popular hideouts for pirates, including the infamous Captain Kidd. More recently, Exuma's islands have been used as film locations for the Pirates of the Caribbean franchise. To explore the island and some of the most famous landmarks, choose from the many excursions that the concierge at Grand Isle Resort can arrange for and check out some of the hidden treasures of the island. Cruise by the islands owned by celebrities such as Johnny Depp, David Copperfield, and Faith Hill but the most famous of all are the swimming pigs that come out to your boat for a bite to eat!
Cruise your way through hundreds of beautiful Cays and enjoy the astonishing palette of color displayed by the tropical coral reefs and indigenous fish of Great Exuma. Exploring Great Exuma by boat is also one of the best ways to see many of the deserted islands and sand bars within the Cays, and provides access to amazing snorkeling on some of the more remote reefs. Discover the famous Thunderball Grotto made famous by Sean Connery (as James Bond) and the movie Splash, or take a break to stroll along a beach and gather a few sand dollars to remember your journey to Great Exuma.
Grand Isle is happy to arrange half-day and full-day boating excursions tailored to your interests:
Snorkeling
Island Excursions

Deep Sea Fishing
Bonefishing
SNORKEL AN UNDERWATER WORLD
Step into Great Exuma's turquoise waters and experience a technicolor underwater world like nothing you've seen before. Great Exuma is home to some of the world's most beautiful coral reefs, and there are numerous snorkel spots around the island and surrounding Cays just waiting to be explored. From Stocking Island Moriah Harbour, vibrant reefs and freighter wrecks portray ecosystems at their finest. Snorkelers may also enjoy the network of shallow underwater trails accessible from the white-sand beach at the resort. Complimentary snorkeling gear is available for guests.
DIVE IN FOR A CLOSER LOOK
The Exuma Cays offer lush coral reefs and exciting animal encounters for all who venture into the depths. The lure of ocean blue holes and shipwrecks offers world-class diving opportunities for experts and beginners alike. The professional dive operators on Exuma offer a range of instruction and options to address the skill level of everyone.
SWIM WITH THE SHARKS
On Compass Cay, you can actually go swimming with friendly nurse sharks and hundreds of colorful Caribbean reef fish that join you off the dock. Any squeamish members of your group can stay on dry land and pet the sharks from the dinghy dock as they surface to meet their new human friends.
FEED THE STINGRAYS
If you've never heard of pet stingrays, you certainly will after a trip to the Chat 'n' Chill, an authentic island eatery famous with locals and yachters alike. Offer the stingrays their favorite treat, and the gentle giants will glide across your hand, even while you're holding a tropical drink in the other. Chat 'n' Chill is located on nearby Stocking Island and is only accessible by boat. Charters can be arranged through the concierge desk at Grand Isle Resort & Spa.